Transcriptions for Trumpet and Organ around the world
"This is, hands down, the most magnificent, eloquent, communicative trumpet playing I have ever heard in my life, and I have a whole shelf full of trumpet CDs by virtuosos past and present against which I am comparing it." Fanfare Magazine
Weinberg: Symphony No. 18
"The present performance [of the Trumpet Concerto] boasts a compelling contribution from Andrew Balio, who revels in the witticisms of the Finale while also encapsulating the darker undertones of the wistful central movement. The St Petersburg State Symphony offers strong support…" © 2014 BBC Music Magazine
Shostakovich: Symphony No. 10 – Mahler: Symphony No. 10
With Hong Kong Philharmonic Orchestra/Jaap van Zweden
These two Tenth Symphonies represent powerful statements by composers undergoing the greatest of crises in their eventful lives. Gustav Mahler's last and incomplete symphony was kept a secret by his widow Alma for many years after his death, the desperate scrawl of 'Almschi!' on its final page an outburst at her betrayal of their marriage. Shostakovich's intense and deeply symbolic Symphony No. 10, considered by many to be his finest, was kept hidden by the composer for fear of Soviet reprisals, and was only performed after Stalin's death in 1953.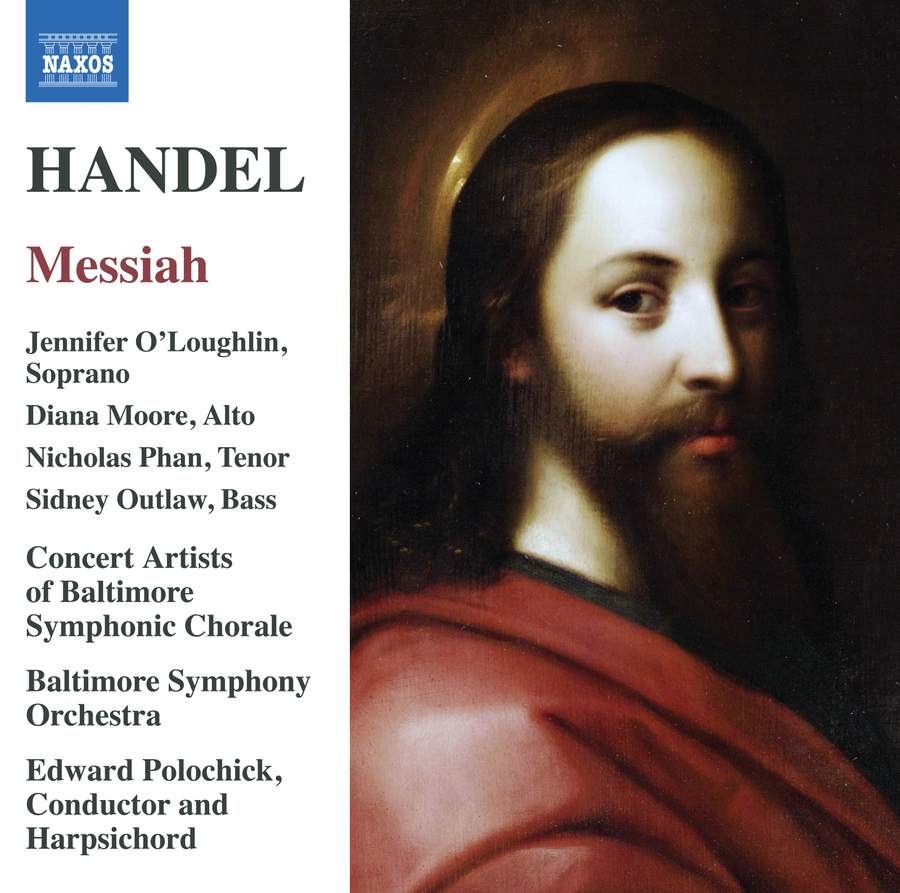 With Baltimore Symphony Orchestra / Edward Polochick (harpischord/conductor) / Nick Pahn (Tenor)
"A brilliantly executed large-scale Messiah alive to period practice." MusicWeb International, December 2018
Per Nørgård: Symphonies Nos. 2 & 6
With Oslo Philharmonic Orchestra/John Storgårds
This recording with the Oslo Philharmonic conducted by John Storgårds presents Per Nørgård's Second Symphony, in which the composer unfolds his famous 'infinity principle' euphorically and almost psychedelically, and his Sixth Symphony, in which the mature composer proves more exploratory and  playful than ever.
Alexander Scriabin: Symphony No. 3, Op. 43, Symphony No. 4, Op. 54
With Oslo Philharmonic/Vasily Petrenko
Scriabin's deep immersion in esoteric philosophy and related spiritual awakening became integral to his art. The Russian composer's initial conservative musical language evolved in the early 1900s and opened up to daring harmonic territories.
George Gershwin: Rhapsody In Blue / Piano Concerto
With Thibaudet / Baltimore Symphony Orchestra / Marin Alsop
Mahler: Symphony No. 1 in D major 'Titan'
With Baltimore Symphony Orchestra, Marin Alsop
This remarkably original work, with its recurring quotations from the composer's own songs, notably Lieder eines fahrenden Gesellen (Songs of a Wayfarer) and Des Knaben Wunderhorn (The Boy's Magic Horn), is the perfect expression of one of Mahler's most quoted sayings, "The symphony is a world; it must contain everything". The opening movement, filled with sounds that Mahler remembered from his childhood, depicts "Nature's awakening from the long sleep of winter", and is followed by an exuberant scherzo and trio based on a Ländler. The disturbing slow movement funeral march, based on the children's song Frère Jacques, is unlike anything that had been heard before, and the symphony concludes with music of thrilling dramatic intensity.
Dvořák: Symphonies Nos. 7 & 8
With Baltimore Symphony Orchestra, Marin Alsop
"It is rare to be able to say that a performance forces one to listen to a work anew, but this is exactly what Alsop's reading achieves. Excellently recorded… this is a superb issue all round" – BBC Music Magazine
In these live recordings from Joseph Meyerhoff Symphony Hall in Baltimore, Dvořák's most darkly dramatic and passionate symphony, the Seventh, is coupled with his Eighth, notable for its dramatic contrasts, Bohemian lyricism, and a seemingly spontaneous flow of thematic ideas.
Verdi: Overtures & Preludes
With Mexico State Symphony Orchestra/Enrique Bátiz
Richard Strauss – Till Eulenspiegels Lustige Streiche
With Zubin Mehta in rehearsal with Israel Philharmonic Orchestra (DVD)
Director Peter Berggren set out to record the "live happenings" of conductor Zubin Mehta and the Israeli Philharmonic as they rehearsed Richard Strauss's early masterpiece Till Eulenspiegels Lustige Streiche. The intent was to break down the distance between conductor and audience, so the role of the maestro might seem less mysterious to viewers. Recording all the orchestra's rehearsal sessions and the first run-through of the piece, the finished program draws on wealth of visual material to give a rare inside look at the creative process.
With Israel Philharmonic Orchestra/Zubin Mehta
With Israel Philharmonic Orchestra / Zubin Mehta
Noam Sheriff: Revival of the Dead & Genesis (Live)
With David Porcelijn, Israel Philharmonic Orchestra feat. Zubin Mehta
Jane Eaglen: Mozart and Strauss Arias
With Israel Philharmonic Orchestra/Zubin Mehta
With Israel Philharmonic Orchestra/ Zubin Mehta
With Mexico State Symphony Orchestra/Enrique Bátiz
With Boston Symphony Orchestra / Seiji Ozawa